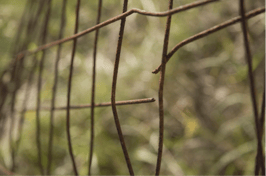 All Gloss, No Glory
It's often electronics, sneakers, or designer gear, such as purses and clothing, when we hear about knockoffs or counterfeit goods. If there's a product, there's a knockoff. Seeking too-cheap-to-be-true goods have the pretense of high performance or exclusivity with an inexpensive price tag. Fence wire is not immune. However, with fence materials, toughness and longevity are foremost in our minds as consumers, compared to the passing fancies of designer goods. We expect a fence to stand up to various strains, and depending on the design, to last 25 to 50 years. Deficient materials and shabby construction will simply not stand up to:
Corrosion

The elements

Physical abrasion
Dubious Supply Chains
Internet shopping has accentuated this phenomenon, creating the possibility of a vast marketplace of readily available second-rate goods. Low-quality merchandise may look shiny out of the box or on the shelf at the store, but hides a negligent system of manufacture. At the outset, these goods appear solid, but their quality readily reveal inferior grades of steel, subpar zinc coatings, and poor quality PVC coatings. A history of weak labor laws, using exploited laborers, and the desperation for fast cash contribute to poorly-crafted goods; and regrettably, the backdrop of these companies may he hiding their participation in the use of child labor, human trafficking, organized crime, and even sponsors of terrorism. It requires a savvy consumer to discern value and avoid being suckered into such purchases. Even realistic product reviews may not be authentic and are not necessarily to be trusted. The purveyors of cheap imitations have also cunningly copied methods of advertising to distribute this shoddy and all-too-commonplace merchandise.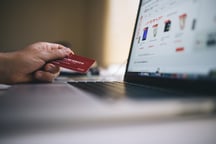 Protect Yourself
Tried and true companies that have stood the test of time are always the safe bet. When a company stands behind their products, has a track record for integrity and high standards right up the supply chain, you are in safe hands. You want a provider of goods that you can trust, accurately boasting well-sourced products and a history of sound business practices.
Founded in 1893, Louis Page Inc. has stood the test of time. It is a 100% woman-owned business and boasts a large and diverse customer base which includes all 50 states and several foreign countries. This customer base includes fence companies, contractors, government entities, construction companies, manufacturers, landscapers, nurseries, energy producers, architects, wildlife management companies, pest control companies, zoos, beagle trainers, duck farms, farms, ranches, orchards, homeowners, and many more. The company distributes and sells the industry's leading brands of wire and plastic fence, mesh and netting and other related products made in the US, Belgium, Italy, Canada, China, Mexico, and other countries.
Some Examples
Class 3 Galvanized Mesh--When it comes to coatings, you don't want to mess around with substandard issues. Class 1 wire coating uses 0.28 ounces of zinc per square foot, whereas Class 3 uses a thicker coating of 0.80 ounces per square foot. It costs slightly more than Class 1, but is much stronger and will last anywhere from 13 to 30 years before it rusts, making it well worth the investment.

Vinyl Coated - Also called PVC or UPVC coating, vinyl is the strongest wire coating of all when it comes to standing up against the elements. A thick, flexible PVC layer is added to the Class 3 galvanized wire. That way, not only is it rust resistant, it also stands up to extreme temperatures, as well as UV rays and even physical abrasions against the fence. Plus, its unique flexibility means it won't crack when the wire is bent. The coating is so tightly bonded that it resists scraping. It cannot be easily scraped off with a fingernail and will not peel off easily. Generally available in either black or green, vinyl is the strongest, most durable, longest lasting wire coating you can buy.
Hardware Cloth - known also as industrial wire cloth. This can be difficult to find and purchase. The mesh sizes available range from 1 mesh (1") down to 100 mesh (100 openings per inch). Wire diameters used in these products range from .331 inch ( gauge) down to .003 inch ( gauge). Finer meshes from 120 down to 500 openings per inch are also available. The wire diameters used are .0037 ( gauge) to .001 ( gauge). These specifications are often called filter cloth or fine mesh wire cloth. In addition to regular steel, these specialized meshes can be made with any kind of metal that can be drawn into wire, including stainless steel, brass, bronze, aluminum, and copper. Louis Page can help you track down the real McCoy for your particular needs.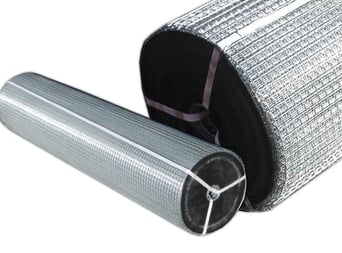 Making the Grade
UL (Underwriters Laboratory) is a company that evaluates wire and cable products under more than 70 different product categories, using more than 30 Standards for Safety. Their Verification programs cover safety, performance, quality assurance, unannounced factory follow-up inspection and follow-up testing at UL. Their program helps consumers, distributors, and manufacturers identify wire and cabling products that meet nationally recognized safety requirements as well as industry specifications for performance and quality. Users rely on the safety of products that carry the UL Mark.