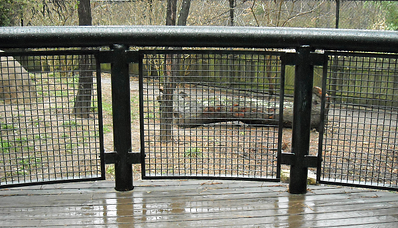 Panel Smart
If you are building a fence with a purpose around your home or business then you should consider welded wire fence panels. This type of fencing is the strongest that you can find. Because it is so strong, it is often used to enclose livestock and large animals. Also, many zoos use wire fence panels for their animal cages for display and to keep everyone safe. The wires and cross sections of the wire fence are welded together, to create a fortress that cannot be penetrated.
Stands Up to the Elements
You can get welded wire fencing in different types of thicknesses, depending on how strong you need it to be. Unlike a chain link fence, you can get welded wire fence panels designed exactly to the measurements that you need. In fact, all fence panels from Louis Page are custom-made. The welded wire fence panels are made of weather resistant material, so it will not be damaged or destroyed in even the most severe weather.
Panels or Rolls?
Fence panels are strong and highly weather resistant. But so is fencing that comes in a roll. A quick note about the difference between panels and rolls. Panels are easier to install. They come custom made to your specifications, need minimal to no cutting or cutting tools, and they can typically be installed by two people. All these attributes make panels ideal for quick installations with minimal work crews. Wire fence rolls are terrific for jobs that have larger work crews, professional installers, and materials like posts, rings, pliers, and everything else you need to make a fence. Most of our customers that buy fence rolls are using them on work sites for safety and protection reasons. That's not to say homeowners and landscapers aren't buying fence rolls, because they are! For projects like gardens that require protecting fruits and vegetables from deer, deer fencing is ideal. The gauge of the deer fence is strong enough to keep deer out and easier to manipulate because of its gauge size. But when it comes to pools (and other projects), fence panels are the answer.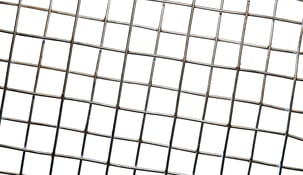 Welded Wire Fence Panel Install Tips
If you are planning to install your fence on your own; here are a few tips that you should follow:
Tension
One of the most common mistakes that people make when installing their wire fence panels is low tension. If the fencing is not tight enough, it can sag or bow. This will take away from the security and durability of the fence. If you are using it to enclose large animals, the chances of them escaping are high. For tensioning the mesh, you simply need a pair of pliers.
T-Posts
It is important to understand that not all posts are built the same. You should use a steel t-post. If you are worried about the way that your fence is going to look, you should look into green metal posts. If you are going to be using the fence for livestock, you can consider an electric fence; however, you would need to install a T-post made of PVC, as it doesn't require any insulation between the electric wire and the fence.
Animals
If you are going to be using your fence to contain animals, you need to make sure that you are getting a fence large enough for the animals. Before you install the fence, you should take into consideration that your animals will grow and so may your herd. You also want to make it large enough to keep wild animals out of the enclosure.
If you need to install a strong fence on your property for safety purposes or to enclose large animals, fence panels are the best solution and/or welded wire fencing, rather than a chain link fence. Welded wire panels and fencing are strong, pleasing to the eye, and easy to install. Of course, fence panels are the easiest to install.