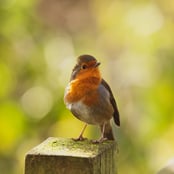 So Beautiful, So Out of Place
Birds in airplane hangars. Birds in warehouses. Birds in stores.
So how about a way that protects them, but also our workplaces and machinery at the same time? One answer is 1/2" mesh barrier netting. Why? It blocks all bird species humanely while preventing landing, roosting, and nesting in the rafters of hangars and large warehouses.
The Presence of Birds and Bird Droppings (as well as feathers and nesting materials):
On planes are corrosive--damaging coatings, aluminum, and metal, finally ruining the integrity of the structure itself
On engines can cause malfunctions and

nest-building can wreak havoc in air intakes and exhaust systems, increasing maintenance and cleaning, causing delays

Damage mechanisms that are chain-driven, and can block up forklifts, doors on loading docks, electrical outlets, and panels
In loading areas, costly equipment can be damaged
Can create health risks in storage areas by contaminating supplies

Are distracting and dangerous on floors for work crews, creating liability concerns

Disrupt production altogether
A large hangar can house thousands of starlings and sparrows
Call Louis Page and talk with us about your warehouse, hangar, or any of your workplace fence and mesh requirements.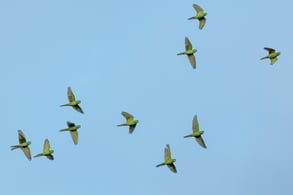 Working with game birds? Check out this blog.