Do your plans for this year include wire or plastic fence or mesh?
What do you need to keep out?
deer
rabbits
coyotes
gophers
sparrows
predatory birds
nuisance wildlife
Or keep in?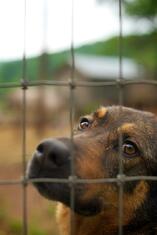 Let's protect your

lawn
house
garden
poultry
game birds
swimming pool
trees and shrubs
Do you want to do the job right the first time?
Research - be sure the fence or mesh product you
choose is right for your project
Ask an expert for advice
Note: fences and meshes are not created equal
Cheaper is not always better - you usually get what you
pay for
A more expensive, higher quality product can save you money in the long run
The best solution may not be available from your local retailer or big box store
We will talk to you about your current fence and mesh needs.
We're here to help with some fairly involved decision-making.
All the best,