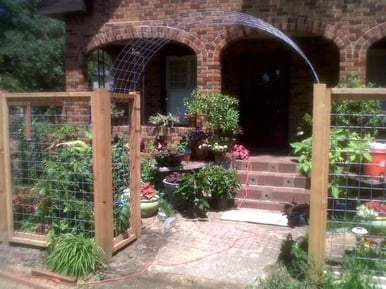 Projects with a Quick Return
If you're like us, you love a good garden and appreciate landscaping. A flourishing garden can take hours and hours of time. But some projects can be accomplished in a shorter amount of time. With some welded wire fencing you can protect plants, keep pets where you want them and even create an archway.
Check out our roundup of welded wire fence projects from across the internet that you can finish in 5 hours or less. These projects are great for the garden and in general, around the house. They may even work in your favorite public park!

Various Types of Welded Wire Mesh Fence
First, welded wire fence comes in rolls and most often looks like this: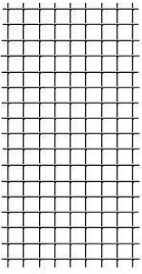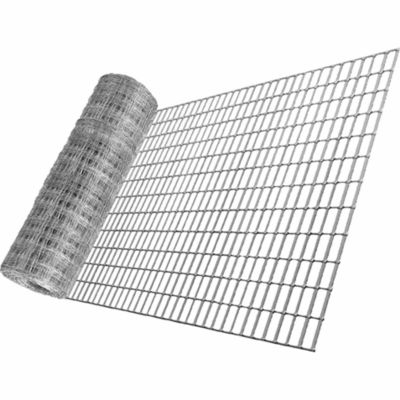 Three Fence Finishes
It comes in various sizes (openings) and finishes including galvanized after weld, vinyl-coated and stainless steel:
1. Galvanized After Weld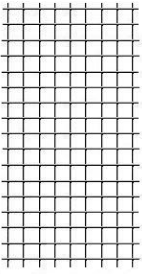 2. Vinyl Coated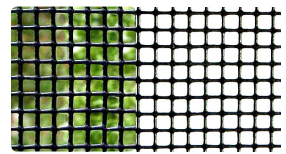 3. Stainless Steel

Hardware Cloth: Easy to Work With
The type of welded wire fence featured in this blog article is also known as hardware cloth. It has many uses around the house and in public settings.
Here is a break down of our recommended uses based on the finish of the welded wire fence:
1. Uses for Galvanized After Weld Wire Hardware Cloth:
• Beekeeping
• Gutter guard
• Soffit screens
• Compost bins
• Window guards
• Small animal cages
• Groundhog barriers
• Tree trunk protection
• Plaster and stucco lath
• Nuisance wildlife control
• Ferro cement boats and structures (1/2")
Generally, hardware cloth is easy to work with because it is flexible and people like the small openings. Openings can be as small as 1/8 inch x 1/8 inch.
2. Uses for Vinyl Coated Hardware Cloth:
• Beekeeping
• Gutter guard
• Soffit screens
• Craft projects
• Window guards
• Small animal cages
• Tree trunk protection
• Nuisance wildlife control
• Gopher, groundhog barriers
We recommend black vinyl coated hardware cloth because it blends in with the environment.
3. Uses for Stainless Steel Hardware Cloth:
• Greenhouse benches
• Bird cages and feeders
• Industrial machine guards
• Nuisance animal exclusion
• Animal cages and enclosures
• Decorative architectural panels
• Railing safety mesh in-fill panels
• Long lasting home and garden fence
• Swimming pool fence near salt water
• Ground wire for bird and animal enclosures
• Anti-bird exclusion mesh in commercial buildings and structures
Specifically, stainless steel performs well over a long period and in harsh environments like those involving salt water.
Hardware Cloth: Project Round-Up
Gutter Gard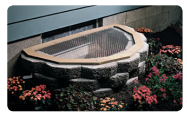 Bean Trellis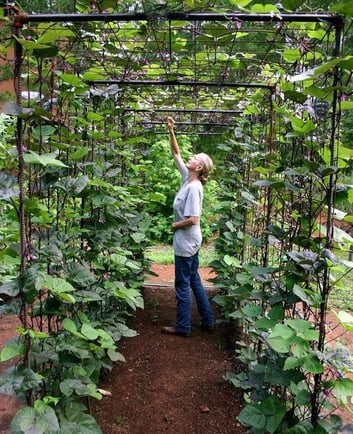 Animal Gate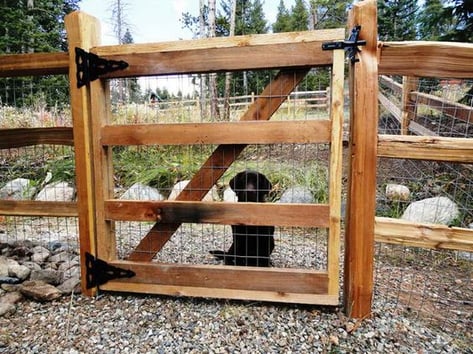 Creating an Archway
(and for general landscaping, good design Ravenscourt!)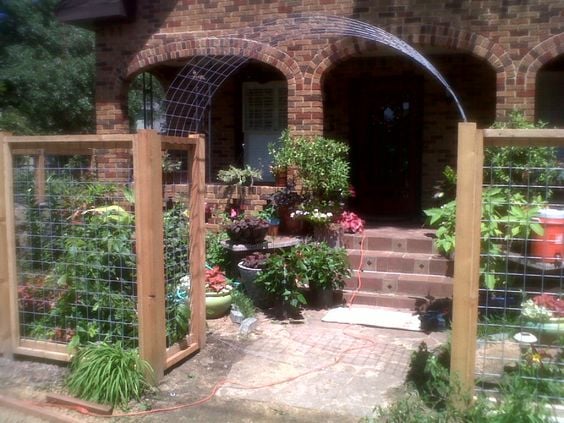 Protecting Your Plants...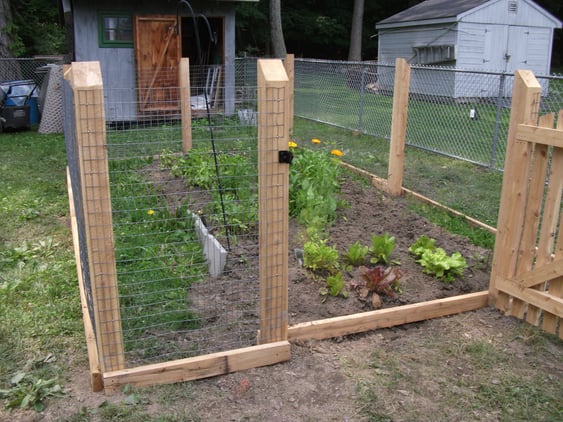 Welded wire fencing is very useful around the garden and house. We like all of these projects and have even implemented some of them! We know figuring out the right type (galvanized after weld, vinyl coated or stainless steel) can be a difficult decision. Feel free to call us with your project ideas and we will be happy to help you order the product that is right for you. We will even give you a free quote.