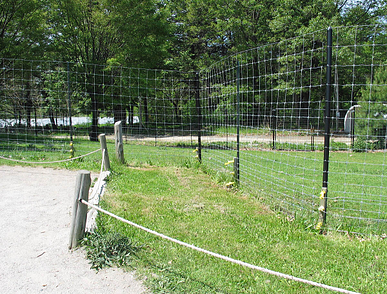 Franklin Park Zoo in Boston and Stone Zoo in Stoneham, Massachusetts use different types of woven wire meshes and fences.
When strength, height, and larger openings are required, woven fences that are galvanized are used. Deer and wildlife fence is a popular choice. Available in a 96" height, the mesh has graduated openings between the horizontal wires with smaller openings at the bottom of the fence. Vertical stay wires are 6" apart. 12.5 gauge high-tensile wires and fixed knot construction make it very strong. Class 3 galvanizing ensures a long lifetime. This is a versatile fence that can be used for both four-legged and two-legged animals.
Another type of fence used is 2" x 2" woven non-climb mesh. Made from lighter 16 gauge wire, it can be used to make enclosures for smaller animals and birds. Top and bottom wires are heavier 14 gauge. The square deal knots that are used hold the horizontal and vertical wires securely in place, yet the fence has some flexibility which allows it to conform to the irregularities of the ground. The mesh has an open feel and is easy to see through. In the picture below the fence is used for the vertical sides of the display.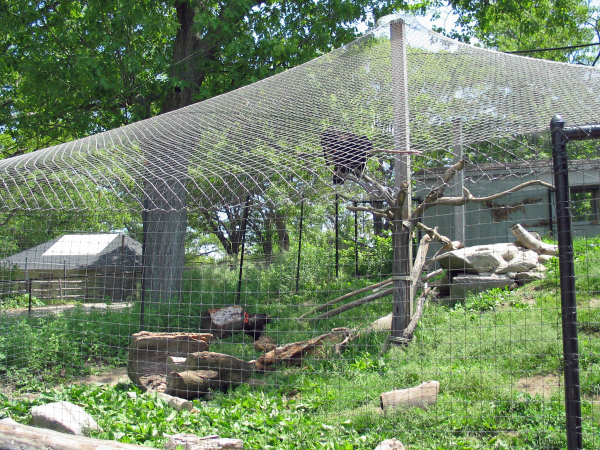 These are some of the different types of fencing used at the two zoos. What types of wire meshes have you observed at the zoos you have visited?