A Strong, Long-Lasting Fence
You're all set to install a wire fence on your property. But what kind of coating will you use on the fencing material? It's a question a lot of beginners don't consider, but it's an important one. The wire coating you use on your fence determines a number of factors, including how long it will last and how it will handle itself against the elements. So what are your options? Here are the basic types of wire coating for fences.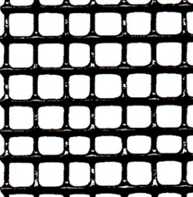 Vinyl – Also called PVC or UPVC coating, vinyl is the strongest wire coating of all when it comes to standing up against the elements. A thick, flexible PVC layer is added to the galvanized wire. That way, not only is it rust resistant, it also stands up to extreme temperatures, as well as UV rays and even physical abrasions against the fence. Plus, its flexibility means it won't crack when the wire is bent. Generally available in either black or green, vinyl is the strongest, most durable, longest lasting wire coating you can buy.
Do You Want a Temporary Fence? Or Something Stronger?
So which wire coating is best for your fence? It depends on what you need and where you're located. If your main goal is cutting costs, and the fence only needs to be temporary, then you can probably get away with Class 1 galvanized wire. If you're looking for something a little stronger, that will last longer and save you money in the long run, go with Class 3 or ZA. If you really want your fence to last a long time, then ZA and Paint is the way to go. And if you live in a coastal area, or one with other harsh elements, and want a reliable, long-lasting wire fence, then you'll want to go with vinyl coating. Consider your needs and your options carefully. A well-built wire fence with the right coating can last you a lifetime.