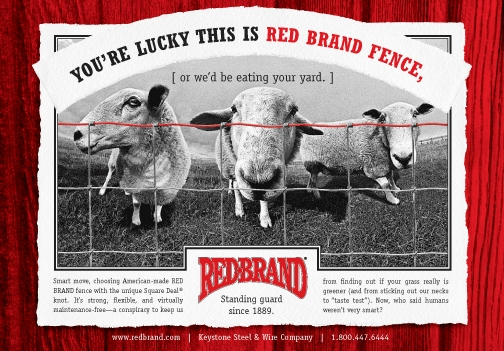 Keystone Steel & Wire manufactures Red Brand Sheep & Goat

Fence in the USA. This is a strong woven wire fence. Galvanized 12-1/2 gauge wires are woven into a 4"x4" mesh. A third wire wraps each joint securely with a "square deal" knot. Stronger 10 gauge wires are used as the top and bottom wires. Woven construction gives the fence some flexibility, making it easier to erect on uneven ground. This fence is made with both class 1 and heavier class 3 galvanized coating.
Sheep and goat fence is strong enough to safely contain your animals. It also provides protection from predators. There are no sharp edges anywhere on this fence to cut animals or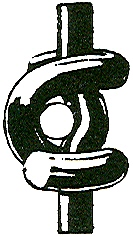 people. Galvanized finish resists weathering and gives the mesh a long life. It is available with both standard class 1 finish and heavier class 3 finish for even longer life. The 4"x4" squares are the perfect size for containing sheep and goats. The strong mesh design provides safe confinement and discourages animals from putting their heads through the openings. The fence is flexible and minimizes potential for injury by flexing on impact.
Rolls come in two sizes: 48"x100' and 48"x330'. Sheep and goat fence can be stapled to wood posts or hung on studded T posts. It can also be used for dog runs as well as yard and boundary fences.
Read our February 17, 2009 video blog for information about how to install woven wire fence.